Skip to Content
Turn to Us for RV Roof Repairs in Moreno Valley, CA
Unfortunately, roof leaks are a common problem with recreational vehicles. It's something many people do not consider before buying an RV, but it's important to realize that repairs to your vehicle's roof are inevitable. Luckily, the team at Foothill RV is here to provide RV roof repairs in Moreno Valley, CA. Whether you need to stop a small leak or replace the entire roof, our team is here to get the job done. We're also able to upgrade your roof with additional features like new vents or solar panels. Whatever you want to do to enhance the appearance and function of your RV, Foothill RV can help you do it. Contact us today to learn more or to schedule a service appointment for your vehicle.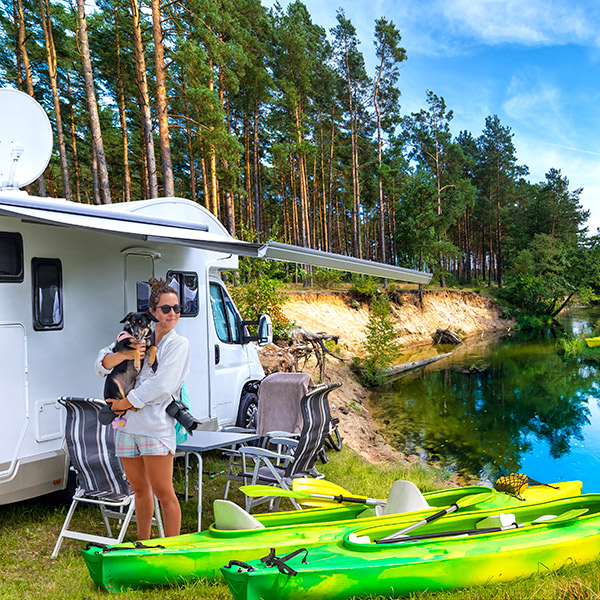 Our Roof Services
Many factors cause damage to the roof of your RV, including normal wear and tear or outside factors like harsh weather and ladder mounts on the roof. No matter the cause of the damage, it must be addressed soon, as roof leaks can quickly worsen and cause even more costly repairs. The team at Foothill RV is here to help you identify and fix roof leaks and other roof problems as quickly as possible, so you can avoid further damage.
Our Team Provides All of the Following Services for RV Roofs:
Repair to rubber and fiberglass of roof
Total roof replacement
Resurfacing of roof
Installation of solar panels
Installation of roof A/C units
New vent installation
Contact Us Today
If you've noticed a leak in your RV roof, even if it is a small one, don't delay in contacting the experts at Foothill RV. Our team is here to help you with all types of RV services, from repairs and maintenance to upgrades and fleet management. Contact us today if you have questions about the service our team provides or if you would like to schedule an appointment to have your RV repair assessed.
Contact Us Today for RV Service & Upgrades!