Skip to Content
Offering Special Rates for RV Fleet Repairs in Moreno Valley, CA
Managing a fleet of vehicles is no easy task. You have to ensure each vehicle is running efficiently and safely before you can use it in your business. This is even more important if you manage a fleet of recreational vehicles that you rent to customers. You cannot rent poorly maintained RVs to customers and expect to stay in business. That's where we come in. The team at Foothill RV is here to help you take care of your fleet with our RV fleet repairs in Moreno Valley, CA. We do everything from maintenance to extensive repairs, using the best parts on the market paired with our quality workmanship. Contact us today to learn more about how we can help you manage your fleet or to schedule service for your commercial vehicles.
Our Fleet Services
Don't let your fleet of vehicles fall into disrepair. The team at Foothill RV is here to help you manage and maintain all the vehicles in your RV fleet. Whether your vehicles need minor service or require in-depth repairs, we're here to cover all the bases for you. We offer all of the following services for your RV fleet: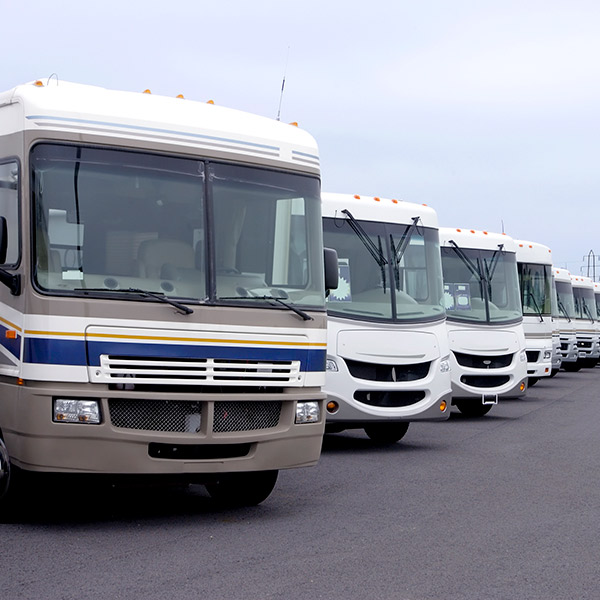 Maintenance
Keep your fleet of RVs in tip-top shape with regular oil changes, brake checks, and tune-ups. We'll help you ensure all of your vehicles are ready for safe operation.
Repairs
Repairs are inevitable, regardless of the type of vehicle you own. When any of the RVs in your fleet requires a repair, you can count on Foothill RV to provide excellent and trustworthy service.
Painting
Is your fleet of RVs looking a little worse for wear? Whether the paint on your RVs is fading or you want to create a new uniform design for all the vehicles in your fleet, our team can help by offering painting services.
Get in Touch with Us
Take some of the burdens of managing a vehicle fleet off your plate by enlisting the help of Foothill RV to provide repairs and service to your vehicles. Our team is equipped with the right tools and experience to provide expert repairs and maintenance you can count on. Contact us today to discuss how we can help you manage your fleet.
Contact Us Today for RV Service & Upgrades!